Few of us use a physical map anymore, but if you remember your days of orienteering in PE or scouts, you remember how maps work. If you locate "True North" on your compass and orient your map to it, using the map is an enormous help in getting to your destination.  However, if your map is set to anything other than True North, you will quickly find yourself lost and sometimes even in danger, despite your best efforts of navigating to your desired destination. 
Isn't this just like leading our schools? There are so many ways to get off course as we pursue the God-given mission with the God-ordained people in our schools.  With this in mind, we will explore how our leadership can help us ensure we are oriented toward our True North in every aspect of our schools and our own personal leadership journey. 
Who is the Symposium for?
Heads of School

Division Principals

Academic Deans

Assistant Heads

Christian Life Leaders

Student Life Leaders

Diversity and Belonging Leaders

Athletic Directors

Admissions Leaders

Communications and Marketing Leaders

Development Leaders
Symposium Keynotes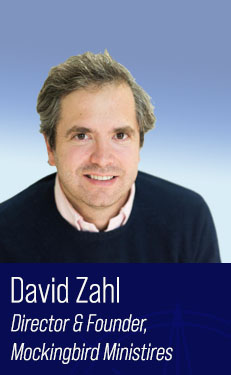 David Zahl is the founder and director of Mockingbird Ministries, editor-in-chief of the popular Mockingbird website, and cohost of The Mockingcast. He and his family live in Charlottesville, Virginia, where he also serves on the staff of Christ Episcopal Church. Zahl is the author of A Mess of Help: From the Crucified Soul of Rock N' Roll and coauthor of Law and Gospel: A Theology for Sinners (and Saints).  In his recent book, Low Anthropology: The Unlikely Key to a Gracious View of Others (and Yourself), David Zahl challenges readers, with appropriate humor and humility, to consider how a true Biblical view of humanity can be a key to transforming our families, our communities, and our world by a healthy dose of the reality of our nature. We are excited to bring Mr. Zahl to you as together we explore how this premise can heal our communities.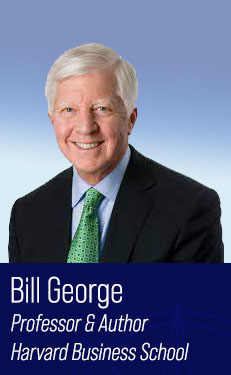 Bill George has spent over 30 years in executive leadership positions at Litton, Honeywell, and Medtronic. As CEO of Medtronic, he built the company into the world's leading medical technology company as its market capitalization increased from $1.1 billion to $60 billion. Since 2004, he has been a professor at the Harvard Business School. His book True North: Discover Your Authentic Leadership was a BusinessWeek bestseller. Subsequent publications, including the recently released, True North: Emerging Leaders Edition, have captured the essence of leading with integrity and impact.  We are thrilled to have Mr. George with us, challenging us to understand our True North as leaders.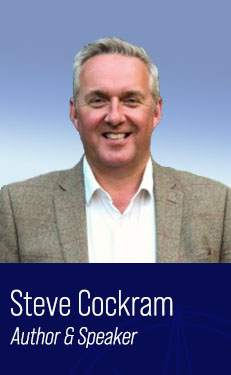 Steve Cockram is an international speaker, author, and consultant to top-level executives and leaders around the world. He is a subject matter expert on personality and wiring, organizational leadership, emotional intelligence, and interpersonal communication. Steve is the co-founder of GiANT Worldwide, a global leadership consultancy. He is also co-author of the books "5 Gears" and "5 Voices" published by Wiley, along with the soon-to-be-released "Communication Code".
What can I expect from the Symposium?